REQUEST YOUR
FREE DVD
Fill out the form below to receive your FREE DVD.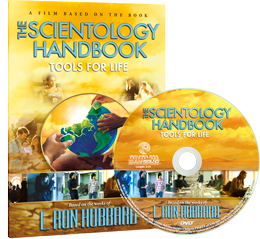 The Scientology Handbook: Tools for Life film
An introduction to basic Scientology principles from The Scientology Handbook—tools to overcome any problem and achieve a more fulfilling and happier life.
This film brings to life each of the 19 chapters of The Scientology Handbook.
Solutions to the most common difficulties and the most challenging situations are presented in this film.
Each principle is illustrated with examples drawn from life, increasing understanding and application.
Request your FREE DVD, The Scientology Handbook: Tools for Life